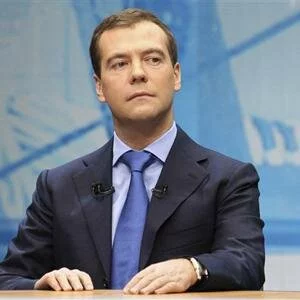 Russian officials say President Dmitry Medvedev will continue with plans to visit Jordan and the Palestinian territories later this month despite the cancellation of his scheduled trip to Israel.
Mr. Medvedev had planned to travel to Israel as part of his Mideast visit in mid-January. But on Monday, Israeli officials announced the Russian president's visit would have to be postponed due to a strike by workers at Israel's Foreign Ministry.
A statement issued by the Kremlin says Mr. Medvedev and Israeli President Shimon Peres spoke by telephone late Tuesday.
The statement says Mr. Peres apologized to the Russian president and the two agreed to hold talks later this month on the sidelines of the World Economic Summit in Davos, Switzerland.
Employees at the Israeli Foreign Ministry have been demanding salary increases for several months.
In response to the cancellation of the Russian president's visit, the workers' union said the "stupidity and negligence" of the finance minister and his deputies are harming the country's national interests and foreign relations.
The union urged the officials to quickly reach a solution to the dispute.
Source : VIA News
No Comments »
No comments yet.
RSS feed for comments on this post. TrackBack URL
Leave a comment