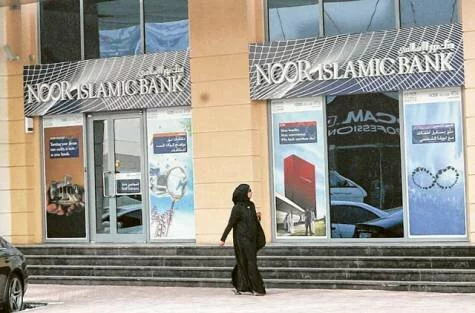 Noor Islamic Bank (NIB) yesterday reported a net profit of Dh85 million for the first six months of 2011 as it posted a net operating profit of Dh207 million, on a revenue base of Dh386 million.
"Our robust performance in the first half of the year is a direct result of the strategic initiatives and business model realignment that we have been undertaking within the bank over the past 18 months. Our efforts to focus our expertise on niche business opportunities are reflected in our earnings momentum," said Shaikh Ahmad Bin Mohammad Bin Rashid Al Maktoum, Chairman of Noor Islamic Bank.
The bank has reported net profit of Dh85 million in the first half of this year against an operating loss of Dh9 million at the end of the first half of 2010.
"The past six months of this year have shown steady growth in our net revenues of Dh386 million, while simultaneously generating an improvement of 7 per cent in our expense base against the same period last year," said Hussain Al Qemzi, Chief Executive Officer, Noor Islamic Bank and Group CEO, Noor Investment Group.
The bank said yesterday that its deposit base grew 40 per cent in 2011 over same period last year, on a client base that has grown by 21 per cent. The bank's capital adequacy ratio was at 18.36 per cent at the close of the first half. Noor Islamic Bank, which is in its fourth year of operation, is poised to break even this year, Al Qemzi told Gulf News in a recent interview.
"After the launch of the bank in 2008, later that year the financial crisis hit the markets. As a result we decided to be cautious as the changes were rapid and so uncertain that we decided to refocus our efforts. Our efforts and patience are helping us now in the recovery process. Today the bank is in much better shape," Al Qemzi said.
Noor's improved results are underpinned by increased operating revenues and earnings stemming from the strategic consolidation drive adopted in 2010. Cost reductions were implemented with minimal impact on the bank's overall business objectives and by continually exercising disciplined risk management practices, the bank was able to deliver strong financial results, the bank said in a statement.
Source : gulfnews.com
No Comments »
No comments yet.
RSS feed for comments on this post. TrackBack URL
Leave a comment