A survey of Muslim students at 30 universities throughout Britain has found that 32 per cent believe that killing in the name of Islam is acceptable and that 40 per cent want Sharia law established in the UK, reports Christian Concern for our Nation.
The comprehensive survey was initiated by the Centre for Social Cohesion. It examined students' attitudes to key issues such as killing in the name of religion, establishing a worldwide Caliphate, introducing Sharia law to the UK and setting up an Islamic political party in the UK. Of the 32 per cent who believe that killing in the name of Islam is acceptable, 28 per cent said that killing could be justified "only if the religion was under attack", and 4 per cent supported killing "in order to promote and preserve that religion".
Of the 40 per cent who supported the establishment of Sharia law in the UK, 33 per cent said they want to see the introduction of a worldwide Caliphate based on Sharia law. The overwhelming majority supported the introduction of Sharia into British law for Muslims. The survey also found that found 54 per cent of respondents wanted a Muslim party to represent their worldview in Parliament.
In July 2010, another survey by the same organisation revealed that the majority of Islamic terrorist activity in the UK over the last ten years has involved British citizens. It compiled the profiles of 124 individuals convicted of Islamic terrorism offences and found that 69 per cent of offences between 1999 and 2009 were carried out by British citizens. Almost a third of those had attended university. In June 2009, the think-tank Civitas made an investigation into the number of Islamic legal establishments in Britain and concluded that there are at least 85 Islamic Sharia courts operating in the country.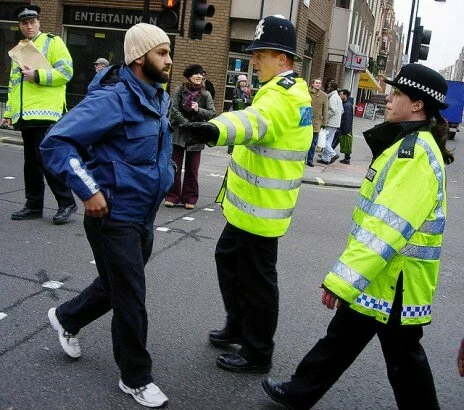 The recent investigation of the case of Taimour Abdulwahab Al-Abdaly, the Stockholm suicide bomber, found that Luton council, in the area where he lived, had been handed more than £550,000 of taxpayers' money to combat extremism but have failed to tip off police about a single terror suspect. The grants were handed out to mosques, schools and women's projects by the council to prevent young Muslims being radicalised. It is reported that the Luton Islamic Centre, where the bomber preached before being banned, refused to sign up to the Government scheme as its leaders did not want to inform on their "Muslim brothers and sisters".
The Centre's chairman Qadeer Baksh said: "If we had taken the money our members would have seen us as working for the Government. The young men with radical views would not have listened to us. I have never called the police or authorities on anyone." Commenting on the case, Melanie Phillips, a Daily Mail and Spectator columnist, wrote that it showed "yet another radicalised British Muslim university graduate". "He was but the latest in an unremitting procession of British Muslims who have committed terrorist attacks in other countries. And many have been educated to a high level in Britain.
"Over the past decade, around 30 Muslim graduates or students at British universities have been involved in Islamic-inspired terrorism, including former University College London student Umar Farouk Abdulmutallab, who has been charged with trying to blow up a U.S. airliner with explosives hidden in his underpants," she wrote.
Source : www.christiantelegraph.com
No Comments »
No comments yet.
RSS feed for comments on this post. TrackBack URL
Leave a comment