Random Quran quotes
Quran Quote :
Your Allah is one Allah. (Nahl-22)   
View All
Random Hadith
Hadith Quote :
Narrated Abu Huraira: The Prophet said, "Religion   
View All
A Pakistani lawyer has approached the Supreme Court seeking the disqualification of Interior Minister Rehman Malik for wrongly reciting a passage from the Quran during a cabinet meeting earlier this week.
Tariq Asad requested the court to disqualify Malik as a member of parliament after TV news channels beamed footage of the minister wrongly reciting "Surah Ikhlas", a brief passage from the Quran that most Muslims know by heart, at the start of a cabinet meeting on Wednesday.
In the footage shown on television, Malik wrongly read the prayer three times as his cabinet colleagues laughed at his efforts. Malik contended that the passage had been wrongly printed in a piece of paper given to him by aides. Reports said an inquiry had been ordered into the faux pas.
In his constitutional petition, Asad claimed Malik's ignorance of the "fundamentals of Islam" showed that he was not qualified to contest elections to parliament. Asad named the federal government, the Chief Election Commissioner, the Senate Chairman and the Prime Minister as respondents in his petition.
Malik is a member of the Senate or upper house of parliament.
Asad asked the Supreme Court to direct the Senate Chairman to refer the matter to the CEC to declare Malik disqualified under Article 63(2) of the Constitution. The Prime Minister should be directed by the court to remove the minister from the cabinet, Asad said.
Malik has come in for considerable criticism in the Pakistani media for his slip-up in reading the prayer. Some commentators have called for action against him under constitutional provisions.
They pointed out that Article 62 of the constitution states that a parliamentarian should have "adequate knowledge of Islamic teachings and practises obligatory duties prescribed by Islam".
Source : Indian Express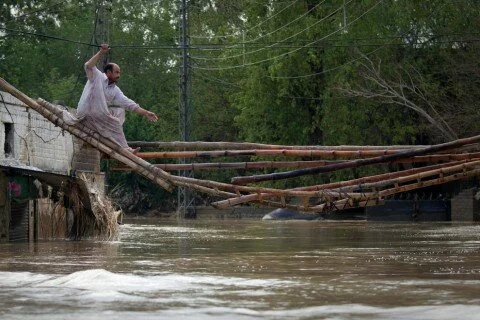 A man tries to cross a makeshift bridge to escape his flooded home in Nowshera, Pakistan on July 31, 2010. (REUTERS/Adrees Latif)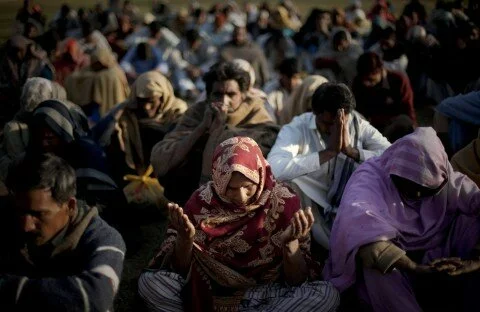 Pakistani Christians pray for civilians from the troubled Swat Valley in Islamabad, Pakistan, Tuesday, Feb. 17, 2009. (AP Photo/Emilio Morenatti)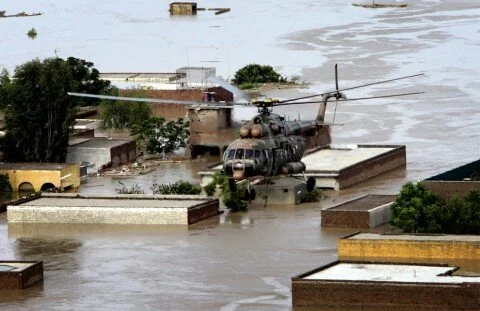 A Pakistan army helicopter evacuates stranded villagers in Nowshera, Pakistan on Friday, July 30, 2010. (AP Photo/Mohammad Sajjad)
The real dreadful scene for Pakistan flood
A family takes refuge on top of a mosque while awaiting rescue from flood waters in Sanawa, a town located in the Muzaffar Ghar district of Pakistan's Punjab province on August 5, 2010. (REUTERS/Stringer)
Comments (0)
Cute pakistani baby peeps from her mother lap
A Pakistani child looks on as women covered with burqas from the tribal region of Bajur and Mohmand agency wait to be registered at the Jalozai refugee camp near Peshawar, Pakistan, Friday, Jan. 30, 2009. More than 200,000 people have fled the fighting in Bajur and Mohmand agency to camps in Afghanistan and Pakistan. (AP Photo/Emilio Morenatti)
Comments (0)